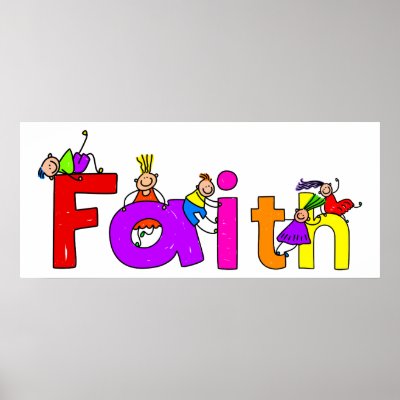 A friend of mine announced that one of their children accepted Christ as her Saviour. It made me remember when my children made that step of faith. As a parent I plant seeds of faith for my children over the years. As they are amerced in the ways of the Lord, I would always wonder that when the time came that they would realize that they needed to get saved, would I know that it was "real" or was it something they felt was expected of them. I did not want to do it wrong. I think that was just a tool of Satan. Of course, God took care of everything and I am very thankful that my children came to that decision early in their lives.
I have led adults to the Lord and sometimes it has been so difficult. Adults ask so many questions about God and why he allows bad things to happen like death and disease. They also may not understand that there is nothing in their life that they have done or will do that will keep God from them. To me the most difficult part of sharing the gospel is convincing adults that God loves them. Children believe easier that God loves them. Children are so easy. They want to trust Jesus and they want to go to heaven.
By the time we grow up we may have learned that people are not trustworthy and those feelings may transfer to God. We may wonder what we have to do or what it will cost to go to heaven. What's the catch? We may wonder why God would even bother with us anyway. But we need to keep telling people that God loves them. It does not matter what they have done.
I am so thankful for God's gift of Salvation. I accepted Jesus Christ as my Saviour when I was nine years old. I was attending a vacation bible school that my church was sponsoring. I am so glad I made that decision. It truly was the best decision I have ever made.
I am blessed to know my children are saved.
I praise the Lord for my friend's news. It is so wonderful.